Expats welcome!
KremerLundehn is a German insurance broker company. We support expats like you who relocate to Germany. We give our best and are at your side with excellent expertise out of 25 years in business. And we give advice in English, that´s what our clients love.

Here you find experts who work worldwide but still care for you with the personal touch. Without being bound to any single bank or insurance company we can represent your interests independently. You can rest assured that here you are offered the best possible solution. And that this solution picked from the vast range of offers on the market fits exactly to your needs. It is this simple: we will find the proposal and put together a package which suits your needs most.
Our Plus: We speak English and love our job
Because we are a small team we still have the personal touch. We are flexible, uncomplicated and speedy. A sensible advantage for you: We know our clients individually and we take the time to deal with your respectively unique requirements. We consider you as our partners. Deciding in favour of our services means deciding in favour of transparency and sensitivity. After all, making provisions for the future is a matter of trust.

As independent insurance brokers we offer tailor-made solutions which are geared specifically to you as an individual. This begins with an extensive analysis of your insurance needs from basic insurance policies to the more complex issue of choosing and financing real estate.
Special Focus: Medical Insurance – Quick Advice in English
Health insurance is obligatory for everyone in Germany, including the self-employed. We are specialized in catering for the specific needs of employed academic im- and expatriates who come to Germany and need quick advice in english language. So when you plan to apply for a blue card or just got a German job offer, let us support you. We help you to find the right health insurance solution to meet the requirements your HR-department demands. Please take your chance in contacting us even before you start living in Germany.
Your Advantage: Holistic Approach
In the course of your life, you accumulate a number of provisionary and saving plans thanks to ad-hoc decisions, various financial service providers and well-meant advice from friends. Eventually you lose track of all your commitments…Sounds all too familiar? Closely cooperating with you, KremerLundehn analyses your financial situation and conducts a financial planning tailored to your needs. We take a systemic and holistic approach structuring and optimizing your assets and investments so that you will definitely reach your goals in life.

Click here for our little film-portrait on youtube.

Don´t hesitate to contact us. We are a small familiar company, speak English and support you in a flexible friendly way.
About us
KremerLundehn has existed since 2002. As we took the step out of the DKV`s exclusive sales onto the free agent market, we were powered by the enthusiasm to finally be able to independently acquire provisions solutions on the market according to the principle of "best advice" for our clients.

After years of positioning, we have now established our solid position in the market as a company for financial and insurance management. Still experts in private health insurance, we have now branched out into the holistic support of client mandate.

At KremerLundehn, comprehensive market knowledge and extensive
expertise join together with excellent intuition. We are known for facing tricky questions and often finding insurance solutions in unconventional circumstances.

And despite the known pressure of regulations and margins in the
insurance sector, we as free insurance brokers have stayed true to our
belief of "independence" all these years. For our clients this is a precious "freedom of choice". Especially as a small company it makes us proud that, as the high recommendation rate shows, exactly this
persistence is so loyally honored by our clients.

Did you know that for expat employees we have built up a special brand, only focussing on their health insurance needs? Have a look at KLforExpats, as this is our special division for these often quite urgent enquiries.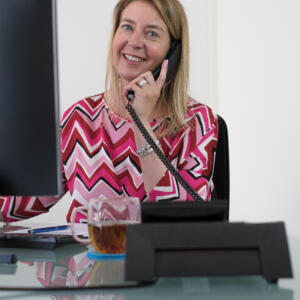 Mirja Lundehn
Co-founder and managing director
I love the daily business working side-by-side with clients. I like supporting them – especially when it's urgent, in the event of a claim. It makes my day when I can find an attractive solution for a tricky situation!
Co-founder and managing director
50 years old

interested in politics, playing the violin and on Sundays you see her usually on her racer somewhere around Cologne

Diploma in business management (BA), licensed Insurance specialist (BWV)

25 years experience as an advisor in the field

Areas of specialist expertise: international clients, private health insurance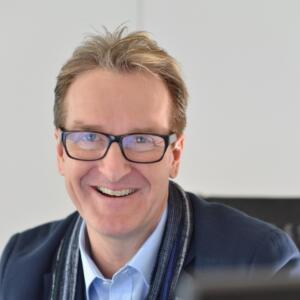 Armin Kremer
Co-founder and managing director
I like to know which way the wind blows and to get to the bottom of
things with persistence. In my opinion, fun and ambition on the job are – as in sports – not mutually exclusive. My incentive is to find the best
options for my clients.

Co-founder and managing director

59 years old, married with one son.

passionate sportsman and massive 1. FC Köln fan

Insurance salesman (IHK), certified Estate Planner (EAFP)

35 years knowledge in the sector; including 30 years in management responsibility

Areas of specialist expertise: private health insurance, vehicle
fleet insurance, construction financing and Managing Director provisions
As an expat in Germany I was in need of financial services and support. At remerLundehn they really listened to my needs and advised me on which insurances were mandatory (and not) in Germany. The professional advice and personal service was extremely good. I highly recommend them to anybody moving to Germany.
Since 13 years KremerLunden provides us a great help to deal with the german insurances and burocracy, explaining us the rules, supporting us with the translations and communications with the insurance institutes and guiding us in making the best choices for our needs. The new "Postvollmacht-Service" especially is very helpful for any foreign person not familiar with the German insurance system.